CNG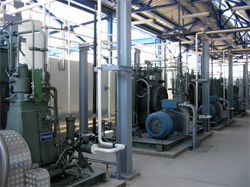 The motion of vehicles on natural gas, compared to conventional combustibles, reduces the air pollution in the big cities and combines functional and economical advantages.
The technology of ENIMEX S.A CNG stations cover all requirements of a modern methane station.
More>>
Download CNG Brochure (637Kb).
(to download please right click on the above link and select "Save target as.."